Let's make a difference together.
Make a living while making a difference. The goal of our service is to assist people in leading meaningful, purposeful and valued lives.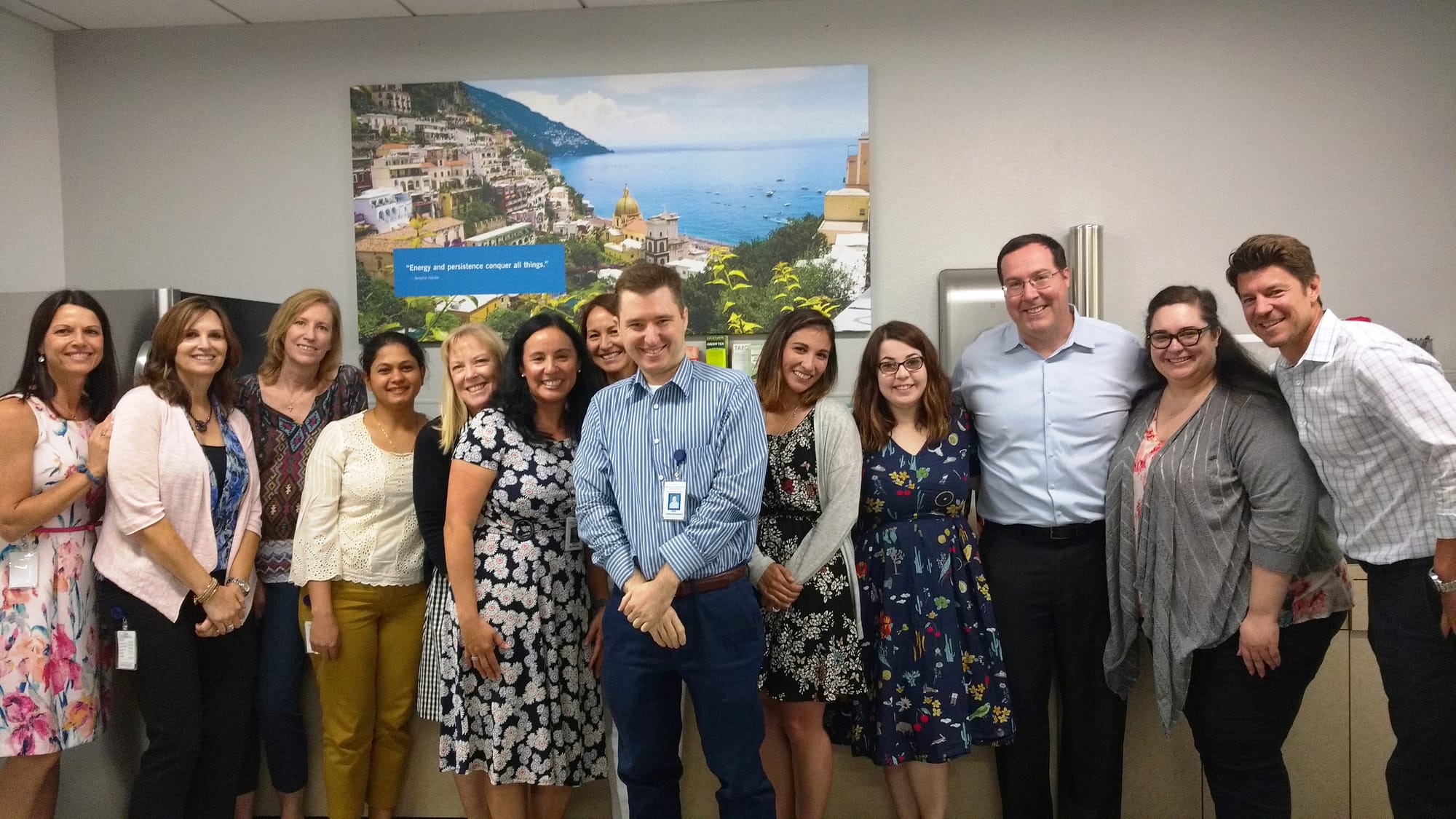 Interested in joining our team?
We are currently hiring Community Development Specialists for our Davis and Citrus Heights offices.
A Typical Day
A typical day will be spent walking through people's day with them. Providing whatever level of support and teaching an individual needs to do the things they want to do in their life. This can be assisting people at their job, volunteering, running their own businesses, going to school, or accessing their community. The goal of our service is to assist people in leading meaningful, purposeful and valued lives.
Apply for a position!

​
To be considered for a position at PEC, please send your resume and cover letter to info@progressiveemployment.org.
Let's Make a Change
Here are some ways you can donate:
In Person
606 Sunrise Vista Drive, Suite 1875
Citrus Heights, CA. 95610
105 E Street, Suite F
Davis, CA. 95616
Over the Phone
It's easy to donate offline too.
Citrus Heights (916) 723-3112
Davis (530) 747-0230
Now hiring for a Community Development Specialist (positions available in our Davis and/or Citrus Heights office). Starting pay rate $19.50 or $20.00 per hour based on experience with pay increases at 6 months, 1 year, and annually.
At Progressive Employment Concepts and Community & Employment Services our mission, in collaboration with the people we serve, is to develop and discover opportunities which promote dignity, respect, inclusion, and meaningful contributions so all our lives and communities are enriched.
Join us in assisting people to find and maintain meaningful employment, contribute to their community, engage in volunteerism, and develop self-employment.
What you'll do
Provide the day to day support of the individuals receiving services to find and maintain employment, develop relationships, contribute to their community, go to school, and develop self employment.
Coordinate overall services and documentation for individuals on your caseload
Facilitate and maintain team based, interdisciplinary communication
Foster inclusive communities through networking and relationship building
Advocate for quality services for the individuals on your caseload
What we're looking for
Someone with a positive and open approach to life.
Someone who uses creative thinking and problem solving when faced with challenges.
Ability to develop and implement a variable, individualized schedule based on the needs of your assigned caseload.
Ability to learn and operationalize person-centered support strategies and instructional techniques.
Bilingual/bicultural/sign language desirable
Knowledge of online applications such as Google Suite and a willingness to learn new technology
What we offer
The opportunity to be a part of a progressive organization, rooted in social justice
A collaborative and supportive work environment with frequent opportunities for professional development
Full and part-time employment
Paid vacation, sick leave and holidays
Medical, dental, vision, and life insurance
401K retirement benefits with up to a 4% employer match
We are deeply committed to the health and safety of the individuals we serve and our employees. We have specific Covid-19 policies and procedures in place and all employees have access to proper PPE, training, and support. We continue to follow best practices put forth by the CDC and our local health officials.
Compensation: DOE – starting $39,000 per year ($19.50/hr) to $41,600 per year ($20.00/hr) – with pay increases at 6 months, 1 year, and annually, plus full benefits-medical, dental, vision, life ins, 401 k, vacation, sick leave, paid holidays.
Please submit resume and cover letter to info@progressiveemployment.org