Celebrating 6 years of work at the Mondavi Center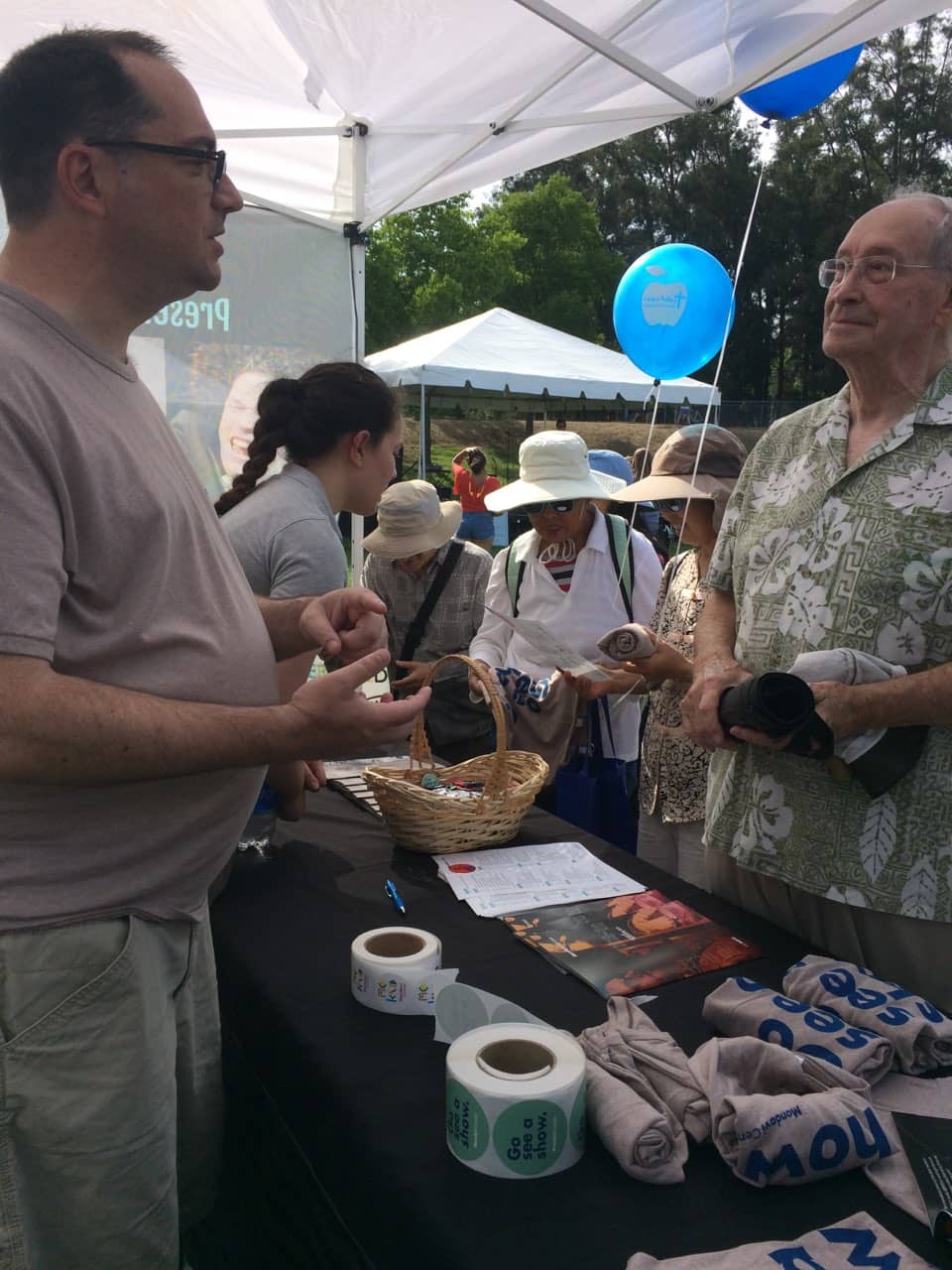 "My name is Adam Ross. I was born in Irvine, California but currently live in Davis. Some things that I like are movies, books, pop culture, TV, comic books, and comic book history. What inspires me are other people who are passionate about things like food, helping people with Disabilities, and movies. 
I am passionate about what other people are doing. I am very observant and I like to listen to other people talk.  
CES has improved my life because I have gotten to know some really great people. CES has helped me to find my Mondavi job. I have also volunteered at the Yolo Food Bank, Logos Books, and Meals on Wheels.
I work for the Mondavi Center as an independent contractor. I've been at the Mondavi Job for 6 years. I distribute marketing materials in Davis, Woodland, Downtown Sacramento, West Sacramento and Dixon.
I like that I can be my own boss (set my own hours) and that I get to interact with a lot of different people. I've developed the art of asking people what they are interested in and then showing them what they might like to see at the Mondavi Center. I especially liked the event Celebrate Davis where I talked to people at a booth and passed out T-shirts, buttons, stickers, and Mondavi brochures.
I volunteer at Logos Books which is a used bookstore. I work there every other Thursday. I like working there because I get to talk to a lot of people and I'm in charge of the whole store. I enjoy opening up the store and making sure everything looks good because that's what I would do if I owned my own store.
I also volunteered at the Celebration of Inclusive Communities, which is a fundraiser for PEC. I helped out by getting raffle item donations. At the event, I mingled with the crowd to sell as many raffle tickets as possible. I really liked it because I like participating in events and doing fundraising. I can't wait for next year!
I enjoy watching movies, reading books, playing "Magic the Gathering" Video Games, watching TV, if anything good is on. I also enjoy Exercise and Psychology.
As a kid, I had a dream about becoming a wonderful human being. I dream of owning my own comic bookstore. I always find humor in everything I do. I always listen to other people, as I might find some good advice, or I might learn from someone's mistakes."
Congratulations to Adam on his 6 years with the Mondavi Center!